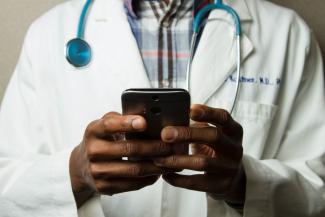 How Does Medicare Work?
Medicare is health insurance for people 65 or older. You are first eligible to sign up for Medicare 3 months before you turn 65.
Original Medicare vs Medicare Advantage
Original Medicare consists of two parts, Part A (Hospital Insurance) and Part B (Medical Insurance). Medicare Advantage bundles your Part A, Part B, and usually Part D (Drug Coverage) into one plan.
With Original Medicare, you also need a Medigap plan, a private policy that coordinates with Medicare to eliminate many out-of-pocket costs.
Medicare Advantage plans can offer some extra benefits that Original Medicare doesn't cover such as vision, hearing, and dental services. However, providers may be more limited and out-of-pocket costs can be significantly higher.
How to Apply
If you already receive Social Security or Railroad Retirement Board disability benefits you will be automatically enrolled in Medicare Part A & B once you turn 65. Your red, white, & blue Medicare card will be automatically mailed to you around your birthday.
Even if you are automatically enrolled you might still want to make changes to your plan. You could sign up for a Medicare Part D (drug coverage), buy a Medigap (supplement insurance policy), or change to a Medicare Advantage plan.
If you do not already receive Social Security or Railroad Retirement Board disability benefits, you might need to enroll in Medicare Part A & B on your own.
Dates to Pay Attention to Around Your 65th Birthday
Initial Enrollment Period: This is the time where you are eligible to enroll in Medicare. It lasts 7 months in total: 3 months before your birthday + your birthday month + 3 months after.
Medigap Open Enrollment: During this time, you are more likely to get a more affordable Medigap policy. This is a one-time opportunity only and it lasts for the first 6 months after your 65th birthday.
Yearly Important Dates
Medicare Open Enrollment: This is the period to make changes to your plan. It takes place from OCTOBER 15 to DECEMBER 7. Changes made to your plan during this period take effect on JANUARY 1.
General Enrollment Period: If you did not sign up for Medicare during your initial enrollment period, you can sign up during this period that runs from JANUARY 1 to MARCH 31.
Medicare Advantage (Part C) Open Enrollment: This period is meant specifically for Medicare Advantage members. Between JANUARY 1 and MARCH 31, you can go back to your Original Medicare, change to another Medicare Advantage plan, or drop your Part C plan.
Helpful Tools
If you are wondering if you are eligible to apply for Medicare, you can visit medicare.gov and use their "Estimate my Medicare eligibility & premium" tool.
Visit the link below:
Select "Estimate My Eligibility" to find out whether you are eligible.
Generally, you will be asked a few questions such as your date of birth, whether you have paid Medicare taxes for at least 10 years, place of residency, current healthcare coverage, etc.
Sources & Links To Visit For More Information:
You can also download our PDF, which includes all of the information above, by clicking below: