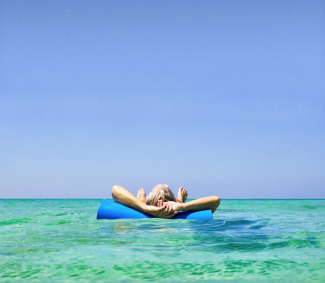 A Few Things You Need to Know About Retirement Communities - CCRCs
Early retirement is an exciting time when you finally are able to pursue your lifelong bucket list. As you age, you begin thinking about what the later part of your retirement years will look like, especially when you want to cut back on homeowner responsibilities and maybe access some senior services.
There are a lot of good options for seniors who want to look at a moving to a retirement community, but there are important differences between what, on the surface, seem to be similar communities.
What are Continuing Care Retirement Communities (CCRCs) ?
CCRCs are communities for older individuals seeking to stay in one place through all their aging phases. This option combines independent living, assisted living, and skilled nursing all in one community. Continuing Care Retirement Communities are often looked at as a campus with all the care you might need as you age. As your care needs increase, you can move to a different part of the campus while remaining in the same community.
If you are interested in living in one location without having to arrange for future care needs, this might be an option to consider.
Aside from care benefits, CCRCs often provide their residents extra services and amenities. For example, many campuses have swimming pools, fitness centers, banks, beauty salons, housekeeping services, daily activities, and more all in one place.
The Different Types of Contracts for CCRCs
The cost of a Continuing Care Retirement Community is usually composed of 1) an entry fee, and 2) a monthly fee. The entry fee varies depending on the type of community and the size of your unit. The monthly fee generally covers utilities, amenities, a meal plan, and, depending on your contract, it can cover long-term care services. The monthly fee typically increases annually with inflation. Your contract should indicate this and spell out any non-inflationary increases.
Review your contract carefully to get a good idea of how much you will spend to avoid big surprises.
Contracts will vary depending on the community you choose. The following present a brief breakdown of the common types of contracts that CCRCs offer.
Extensive Life-Care Contract (Type A)
This contract carries the highest fees; however, it also includes a wide range of lifetime services. It provides assisted living and skilled nursing care with minimal to no increase in your monthly fees if you require a higher level of care.
The entry fee you pay will vary depending on the unit you choose and the community's location. This type of contract essentially acts like a long-term care insurance policy.